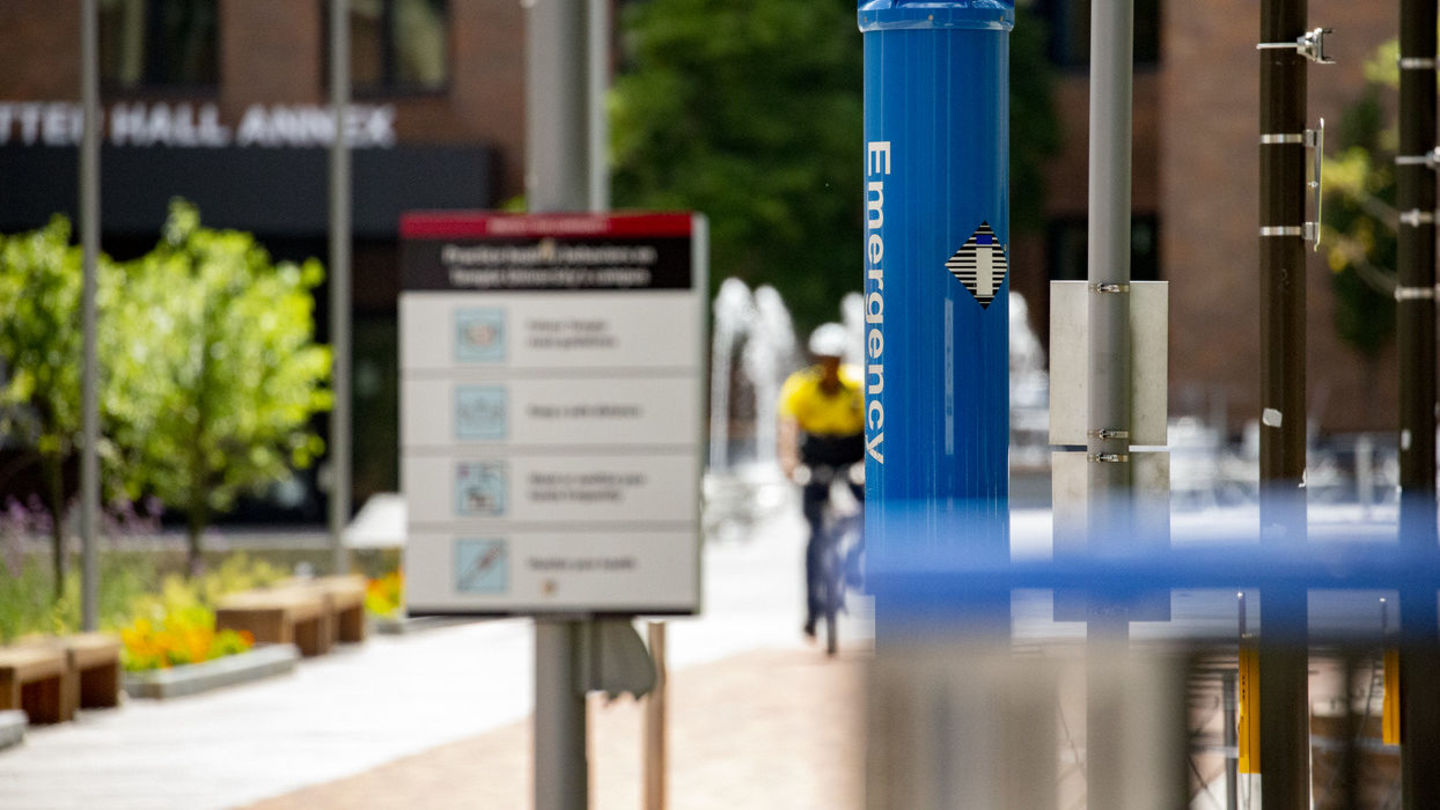 Ryan S. Brandenberg
This past April, 21CP Solutions released its independent, in-depth assessment of Temple University's policies, technologies and training procedures related to the Department of Public Safety. In total, "Recommendations for Community Safety at Temple University & the Temple University Police Department" included 68 recommendations over the span of 134 pages. Additional recommendations also came out of the university's Violence Reduction Task Force, which released its report late last year. 
"While some universities had 21CP conduct limited audits, Temple University invested in a holistic and comprehensive audit. The audit included a deep look at our policies, procedures and units," Vice President for Public Safety Jennifer Griffin said.  
In less than six months since the audit's release, dozens of recommendations are now either completed or in progress. Additional enhancements and initiatives have been put into place and were announced in public safety updates that were disseminated to faculty, staff, students and parents in June and August of this year. Moving forward, the Temple community will be able to continue to track the implementation of additional enhancements and improvements through a new Safety Initiatives Dashboard.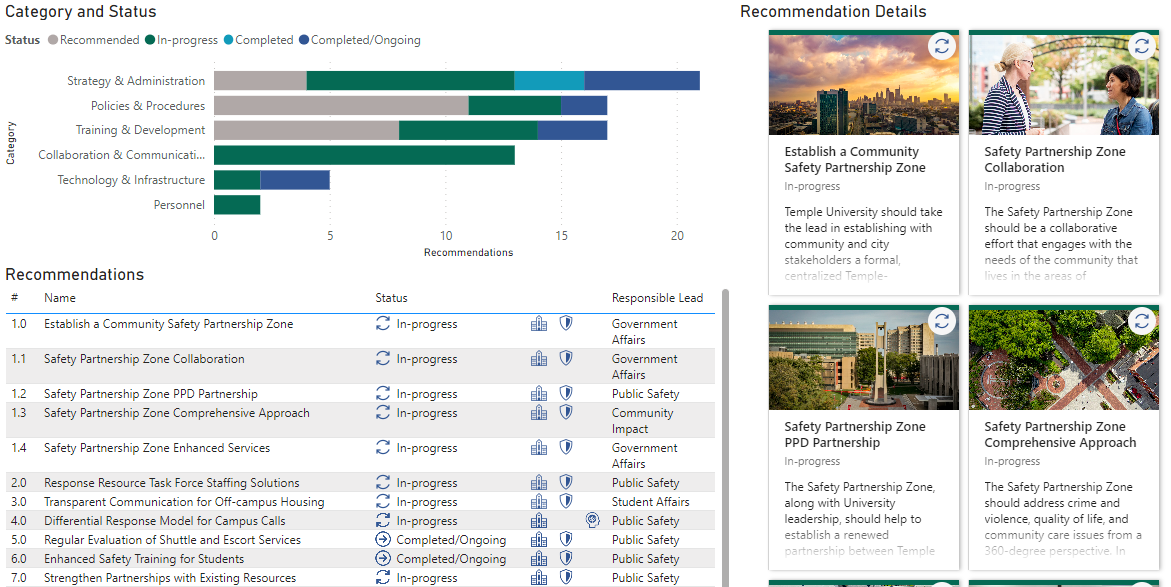 Within the dashboard, users can view a brief summary of each recommendation, along with its current status, while also gaining a closer look at how each recommendation aligns with the university's priorities. Each recommendation has a status of recommended, in-progress, completed or completed/ongoing. 
"One of the common things that I will often say is that there is no such thing as overcommunicating when it comes to public safety. That is exactly why I am so excited about this dashboard," Griffin said. "At any time, members of our community will be able to visit the dashboard and know exactly where we stand. I value transparency, and this tool is especially valuable in terms of keeping our stakeholders informed at any time." 
The dashboard currently has 75 recommendations, which come from the 21CP Solutions report as well as the work of the Violence Reduction Task Force and Task Force on Mental Health and Wellness. While a number of the recommendations relate to the Department of Public Safety, the university recognizes that this is a complex issue that requires a holistic approach. Temple is committed not only to crime prevention but also to addressing the root causes of violence. For that reason, a number of the recommendations directly relate to community impact. 
All 75 recommendations included in the dashboard can be individually examined. When a user clicks on a recommendation, it brings up a corresponding card that includes additional information as well as links that showcase the work completed in that area. 
Moving forward, the dashboard will continue to be regularly updated.  
"From my perspective, what is most exciting about this dashboard is that it combines the recommendations from numerous sources, showing our significant progress while also illustrating our path forward," said Acting President JoAnne Epps. "Vice Presidents Michael Gebhardt, Valerie Harrison and Jennifer Griffin, along with their teams, are doing tremendous work. This dashboard really illuminates just that, and I look forward to having our community continue to follow our progress in the weeks and months to come."