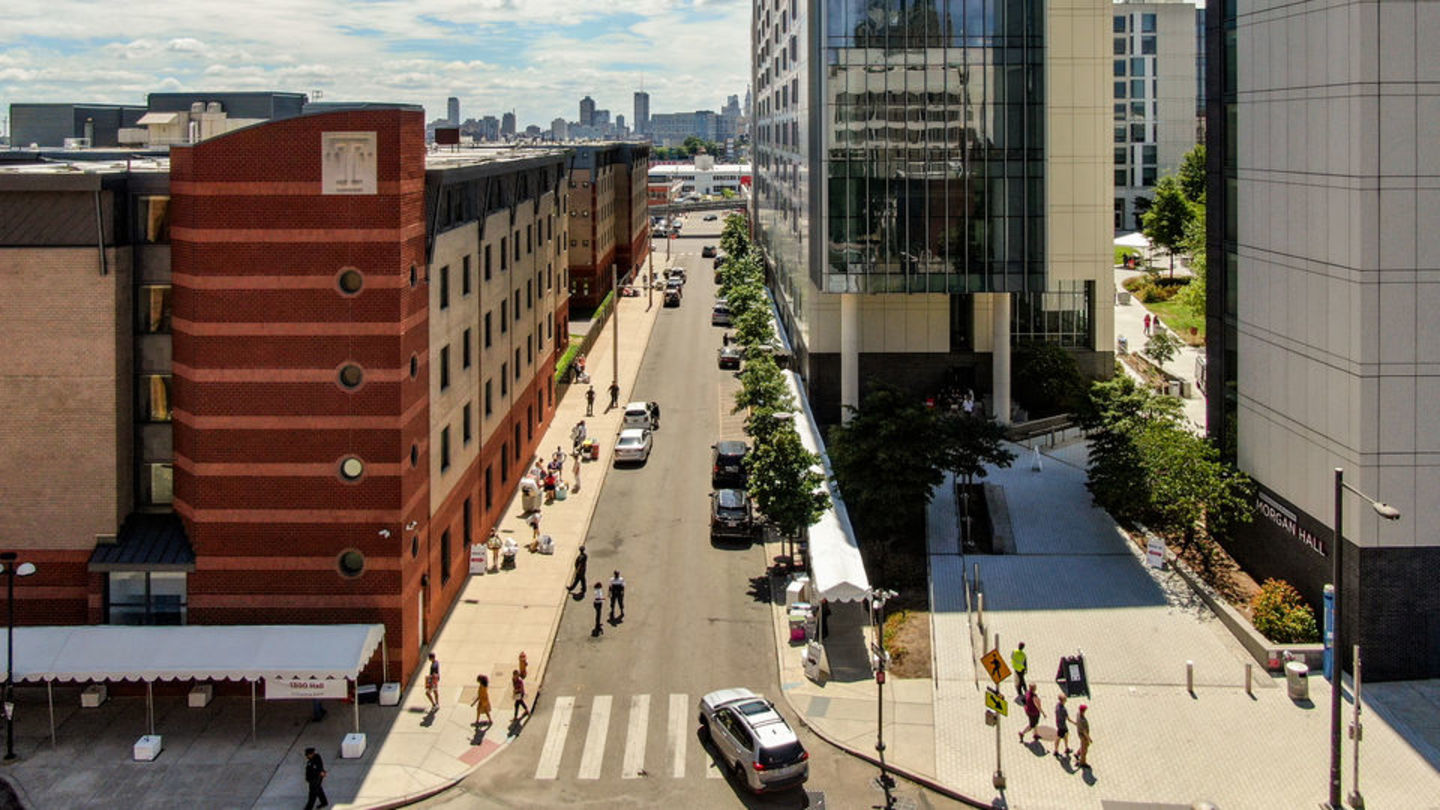 Ryan S. Brandenberg
An onslaught of concerning mental health data from the last several years is painting a startling picture: There is a mental health crisis among U.S. college students who are desperate for help. To address the impact this crisis is having on Temple's community, the university is moving forward with a new strategy and approach to supporting the mental health and wellness of our campus community. 
Based on the recommendations of the university's Task Force on Mental Health and Wellness, Temple Provost Gregory Mandel recently announced that the university will be making several immediate changes aimed at enhancing institutional support for the health and well-being of the entire Temple community. These new initiatives include hiring additional counselors, growing service delivery options, supporting and retaining current counselors, creating a new Health and Well-being Division, and establishing a satellite center at the Health Sciences Center (HSC). 
"We know that supporting mental health and well-being is crucial for students to thrive and learn, so for that reason we have been actively working on enhancing a culture of health and well-being based on these recommendations," said Mandel. "Our commitment to this necessary and important work is resolute." 
In spring 2022, President Wingard directed the creation of the Task Force on Mental Health and Wellness to guide the university's response to the mental health crisis. The task force, which comprises faculty, staff and students, was charged by Mandel to examine and assess existing mental health and well-being infrastructure and programs, evaluate infrastructure and programs at peer universities, and develop recommendations concerning the mental health and wellness needs of the Temple community. 
The university had already started taking more immediate measures to enhance campus health and wellness services already in place. Tuttleman Counseling Services, for example, doubled the number of hours that students were able to register for services, provided the choice of in-person or virtual sessions, ensured that students were able to be seen either on the same day they were looking for services or within 48 hours, and expanded in-person group therapy, yoga and meditation classes, and Resiliency Resource Center services. 
The university's decision to invest $1 million annually into campus health and wellness will not only enhance current services but also allow for the hiring of more counselors. "We acknowledge that the root causes of this crisis are still being explored, but in the meantime, students need mental health support now," said Dan Berman, co-chair of the task force and vice provost for undergraduate studies. "Increasing our counseling staff will give Tuttleman Counseling Services a better student-to-counselor ratio." 
Another change the university is implementing is the creation of a Health and Well-being Division. Bringing Student Health Services, Employee Health Services, Tuttleman Counseling Services, and the Wellness Resource Center under the same organizational structure will streamline the experience for students and employees seeking health and wellness services. 
"On a campus as large as Temple's, the mental health need is high but varied. Some students need to develop skills to help manage the stresses of being a college student, others are struggling with anxiety and depression, and still others have more complex challenges and need more intensive support," said Mark Denys, the new associate vice provost for health and well-being who will lead the new division. "This new structure will allow the university to address the array of student needs more effectively." 
Assistant professor in the Center for Urban Bioethics Melanie Cosby, co-chair of the task force and a therapist by training, is excited to see the needs of students at HSC being addressed. The campus is home to the Lewis Katz School of Medicine, the School of Pharmacy, the Maurice H. Kornberg School of Dentistry and programs from the College of Public Health such as nursing. 
"I watched, firsthand, as the number of HSC students needing support grew during the pandemic," said Cosby, who also serves as director of diversity and inclusion for the Office of Health Equity, Diversity and Inclusion at the Lewis Katz School of Medicine. "These students are in rigorous programs, and between their class and clinical rotation schedules, it can be difficult to seek the support they need."  
Together with other wellness resources, activities and programs like Institutional Diversity, Equity, Advocacy and Leadership (IDEAL); Campus Recreation; and Student Activities, the university is now positioned to provide a robust, holistic approach to well-being.  
"Nurturing mental well-being means investing in prevention, intervention and treatment, and Temple's goal is to ensure that all aspects of cultivating an emotionally and psychologically healthy environment are addressed," said Interim Vice President and Dean of Students Stephanie Ives. "The university is making these significant investments because it understands that well-being is essential for strong academic engagement and a rich, fulfilling college experience." 
When considering all these changes together, Berman says they demonstrate Temple's strong commitment to supporting the well-being of our students, faculty and staff. "And there is a lot of energy to keep these efforts going too," he said.