Violence Reduction Task Force Report
Origins
Philadelphia, like many other large cities in the U.S., has seen a recent rise in crime, including gun violence. Temple's Main Campus has one of the lowest rates of gun violence in Philadelphia, in large part due to a strong campus safety program. However, Temple is part of the North Philadelphia community and several zip codes surrounding Main Campus continue to see high rates of violent crime.
Earlier this year, Temple University President Jason Wingard formed a Violence Reduction Task Force to bring together representatives from our campuses and our community to discuss how we could do better – better by our students, our staff, our faculty, and our neighbors. While efforts were made in conjunction with Campus Safety to implement some immediate changes, the Task Force was created to evaluate how violence was being addressed at other large urban institutions and to find innovative approaches to creating a sustainable approach to making the campus and surrounding neighborhoods where our students live, safer spaces.
Violence Reduction Task Force
Executive Sponsors
Valerie Harrison, Vice President for Diversity, Equity, and Inclusion
Gregory Mandel, Provost and Laura H. Carnell Professor of Law
Chair
Jennifer Ibrahim, College of Public Health
Faculty
Quaiser Abdullah, Communication and Social Influence, Klein College of Media and Communication
Maia Cucchiara, Teaching and Learning, College of Education and Human Development
Caterina Roman, Criminal Justice, College of Liberal Arts
Krista Schroeder, Nursing, College of Public Health
Kimmika Williams-Witherspoon, School of Theater, Film and Media Arts and president, Faculty Senate
Celeste Winston, Geography and Urban Studies, College of Liberal Arts
Staff
Shawn Abbott, Admissions, Financial Aid and Enrollment Management
Marla Davis Bellamy, Philadelphia Ceasefire, Lewis Katz School of Medicine
Scott Charles, Temple University Health System
Olan Garrett, Student Affairs
Charles Leone, Campus Safety Services
Shirley Moy, North Philadelphia Workforce Initiative
Students
Nash Baria, Political Science, College of Liberal Arts
Joju Somoye, Health Professions, College of Public Health
Bradley Smutek, History, College of Liberal Arts and president, Temple Student Government
Gabrielle Spence, Criminal Justice, College of Liberal Arts
Parents
Karla Brown, parent of 2022 student
Ken Giunta, parent of 2024 student
Community Members
John Athanasiadis
Greg Bonaparte
Jewell Williams
Charge to the Task Force
In February 2022, President Wingard officially charged the new Violence Reduction Task Force with the following specific goals:
Review the variety of existing efforts (educational programs, research, and other initiatives) at Temple related to violence reduction
Examine and evaluate the violence reduction programs and initiatives at other large urban institutions of higher education and other organizations across the City of Philadelphia
Recommend improvement in our dissemination of information and communication around violence reduction work at Temple (including within the Temple community, among our community neighbors, political leaders, and others)
Identify and recommend additional potential violence reduction initiatives that Temple should consider, as well as potential funding sources for moving recommendations forward
The group of faculty, students, community members, and administrators began to meet as a large group. The Task Force was guided by key process considerations, including considering potential solutions on a comprehensive spectrum, working from a sound evidence base, including how best to allocate efforts and resources based on potential impact and outcome, being community-driven with a focus on equity and collective action, making adequate resources available to promote healthy youth development, and seeking accountability by using appropriate performance measurements and evaluating programs. For six months, the Task Force met to discuss ideas, to interview leadership at other large urban institutions to understand their experiences, to review existing evidence and emerging approaches, and to determine the approaches that were most appropriate for Temple University and North Philadelphia.
Existing Efforts to Reduce Violence
Before recommending new efforts, the Task Force carefully reviewed the violence reduction initiatives that were already underway at Temple University. Measures implemented since November 2021 include, hiring the university's first-ever vice president for public safety, increased patrols, more lighting, establishing a parents' roundtable that provides a forum for parent representatives to share concerns and ideas for improving safety in and around campus, the relaunch of Flight shuttle as a fixed-route service, and expanded walking escort services. In addition, Temple University hired 21CP Solutions, led by former Police Commissioner Charles Ramsey to conduct a safety audit to strengthen public safety and policing on campus, including the university's public safety department policies, practices, training, technology and equipment, management and communications, and Temple's relationship and coordination with neighboring police departments. (Findings from 21CP's audit are expected in Spring 2023.)
The Task Force quickly realized that there was a wide range of violence reduction initiatives already in progress at Temple University. The following is a sample of existing efforts:
Temple's numerous early childhood education, after-school, out-of-school, and summer academic enrichment and camping programs engage and support youth
Cure Violence Philadelphia and Philadelphia CeaseFire, two (grant-funded) portfolios consisting of an array of programs focused on strengthening anti-violence social norms and providing trauma-informed support for individuals exposed to violence
Inside-Out Prison Exchange education program creates opportunities for people inside and outside of prison to have transformative learning experiences together
Temple Hospital's Cradle to Grave, a violence prevention program offering young people a behind-the-scenes look into the physical, emotional, and social realities of firearm injury
Temple University Victim Advocates program provides medical and emotional support to victims of violent crimes in the emergency department and links them to community-based services
Temple University Lenfest North Philadelphia Workforce Initiative's efforts to mitigate financial stress through job training and placement and the city's largest job fair
Technical assistance and capacity-building programs for community organizations
North Central Special Services District, which addresses the physical environment (e.g., trash removal)
Temple Campus Safety Urban Bike Club teaches, engages, and provides free bicycles to youth in the neighborhoods around Temple
While the Task Force found a wealth of opportunities to address violence throughout the area, there was a lack of coordination across programs and insufficient awareness of the initiatives across the campus.
Key Recommendations
After reviewing the efforts on campus, existing literature on violence reduction strategies, and the experiences of other large urban institutions related to violence reduction, the Task Force carefully crafted a set of recommendations for the university to move towards a more integrated approach to creating safer spaces. The following is a summary of the high-level recommendations, but specific strategies are provided in the full report. Many of the task force recommendations have already been implemented or are in the process of being implemented.
Campus Safety Capacity: Enhance existing campus safety capacity, including the addition of more sworn officers, increased campus engagement with students and neighbors to build rapport with officers, new training initiatives for officers to respond to students in moments of mental health crisis, and expanded hours for walking escorts and shuttle services.
Technology: Increase the use of technology to enhance campus safety including the use of cameras on and off campus, license plate readers, and Code Blue phones to track criminal activity and deter future criminal activity. 
Communications: Enhance campus safety communications to improve awareness of existing efforts to build a culture of transparency, including enhanced communications following a TUAlert incident and an enhanced campus safety website to provide up-to-date information about safety resources and how students can keep a safety mindset on and off campus.
Community Engagement: Develop a comprehensive and coordinated strategy for community engagement efforts focused on violence reduction to ensure the best use of resources to provide activities and services for our communities, particularly young people. Community engagement should also address ways to improve the physical environment in and around campus, including trash clean-up and other beautification measures.
Citywide Collaboration: Develop a citywide collaboration to better understand violence reduction efforts and build collaborations with other businesses and institutions of higher education across the city.
Research and Evaluation: Build research and evaluation capacity to support Temple's multi-pronged strategy to reduce violence and become a leader in this area. Engage faculty and staff in efforts to evaluate existing violence reduction measures to ensure investment in the most effective and appropriate strategies, and develop an evidence base to guide future initiatives and investments and emphasize interdisciplinary efforts.
Advisory Board: Develop an advisory board to continue to provide support for the university's violence reduction efforts beyond the work of the initial Task Force.
Funding: Develop a plan for sustained funding for violence reduction efforts on campus and in our surrounding neighborhoods.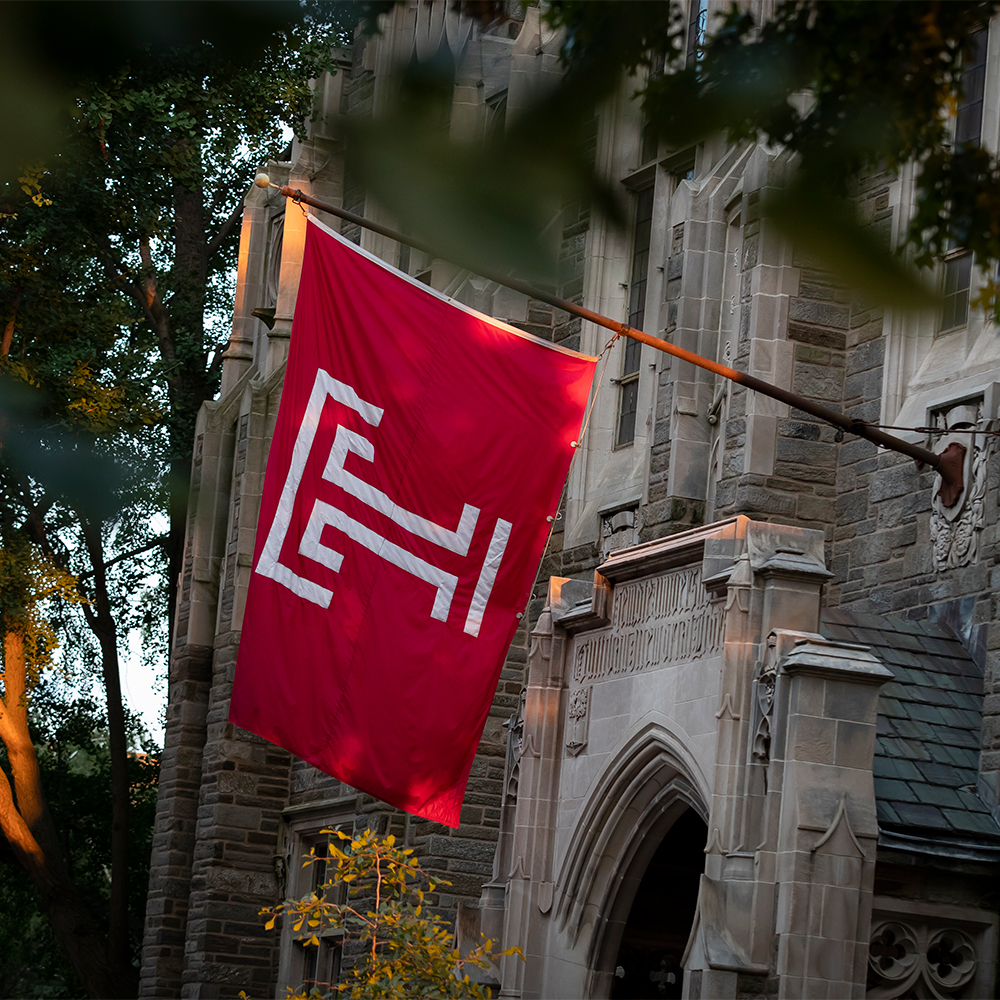 Safety and Well-being at Temple
Temple University provides the resources, services and programs needed to help students stay informed and safely navigate their college experience.
Learn More